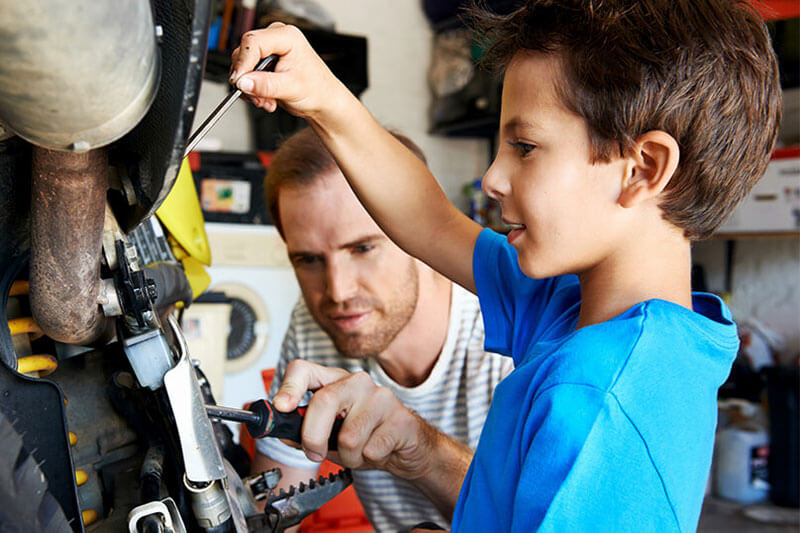 Your garage can be more than just a space to park your vehicles in Neptune City. It can be an area to work, offer extra storage and more. But when you're working out there more often, it needs to be a comfy temperature.
Garages don't usually have the ductwork needed for regular heating and cooling systems. While you can install ductwork, it's not the most economical solution. The best method to heat your garage is by having a ductless comfort system, like a mini-split system or a garage heater.
Let's go through the difference between the two to help you discover the ideal solution for your needs.
What Is a Mini-Split?
A mini-split is close to a heat pump as it shifts heat as opposed to creating it. This makes it a highly energy-efficient heating and cooling system for rooms that lack ductwork. These electric systems are usually installed on a wall and linked to the outdoor unit through a little hole in the wall.
Although a ductless mini-split costs more, a lot have achieved ENERGY STAR® certification for their energy efficiency. They're also very quiet and deliver zoned comfort, which offers exact control over your garage's climate.
The majority of mini-splits allow you to link multiple indoor units to an individual outdoor unit. If your garage is adjacent to your home, you may be able to install extra indoor units in rooms that are hard to heat and cool.
What Is a Garage Heater?
A garage heater is more than a space heater. This all-encompassing heating solution is mounted on the ceiling or the high corner of a wall. Depending on the model, these heaters can consume electricity, gas or propane. They're a good choice if you live in a northern climate and perform a lot of dusty work. Garage heaters are heavy-duty and made to stand up to added grime.
Evaluating Notable Features of Garage Heaters and Mini-Splits
We've assembled a useful guide to help you pick the best system for your garage.
Price
Garage heaters are the most budget-friendly style. The average price is different because of fuel type, but they're often about half the cost of a mini-split.
Operating Costs
Garage heaters work similarly to a furnace, using fuel to create hot air. A mini-split air conditioner is closer to a heat pump, which shifts hot air. This makes a mini-split more efficient to use. You'll enjoy reduced utility expenses if you choose an ENERGY STAR certified model. And you might be entitled to added rebates as a result of that energy efficiency.
Fuel Source
Garage heaters have the most options for fuel sources—electricity, gas or propane. Mini-splits are electric.
Heating and Cooling
As its name says, a garage heater will only be delivering heat. A ductless mini-split provides both heating and cooling.
Precise Temperature Control
When you are after the most accurate temperature control, a mini-split heat pump is the wisest solution because it delivers zoned heating and cooling. That way, your garage will be just the temperature you want it to be.
Space Considerations
Since garage heaters are usually installed on the ceiling, they can consume premium overhead storage room. In contrast, low-profile mini-split systems are often installed higher up on a wall and don't require a lot of space.
If you're still deciding Aggressive Mechanical can help. Call us at 732-806-5536 right away to get a free, no obligation estimate. We'll go over your needs, suggest a solution and get it working rapidly, so you can get started enjoying your garage workspace much quicker.